Dodatkowe informacje
Perfect for a modern lifestyle
The GoGear Tunes earphones are small, lightweight and designed for a modern lifestyle. These awesome stereo earphones come in a sleek, comfortable and robust casing with a very slimline cables, which means that these earphones are very portable and won't interfere with your daily routines. What all this means essentially is that you can take them pretty much anywhere, do anything, and they will perform perfectly. Whether you're at home chilling out, out on a run or walk, commuting on the bus or train, or relaxing on holiday by the pool. It's all good.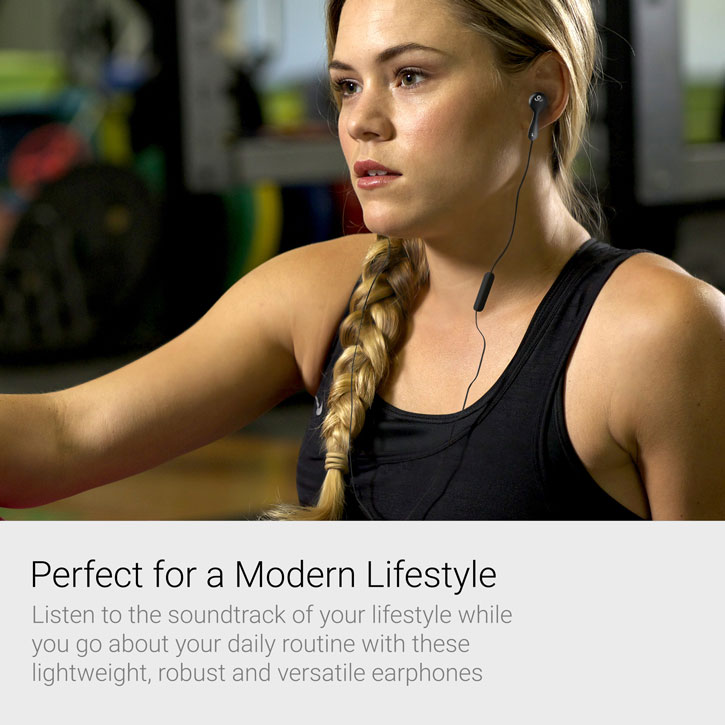 10mm drivers deliver crystal clear sound
These awesome earphones feature high quality cabling that increases the clarity and dynamics and power of the audio signals that travel through them to deliver crystal clear sound quality. Additionally, advanced driver technologies with bass enhancement are engineered to deliver defined bass, refined mids and crystal-clear highs with a wide dynamic frequency range from a deep 16Hz to a crisp 20KHz. The drivers deliver awesome sound for such a small device, meaning that no matter what your taste in music is, this technology will deliver it as it was meant to be heard. If you find you're not getting the sound you want, try a different size silicone earbud. The right fit is key to getting the right sound.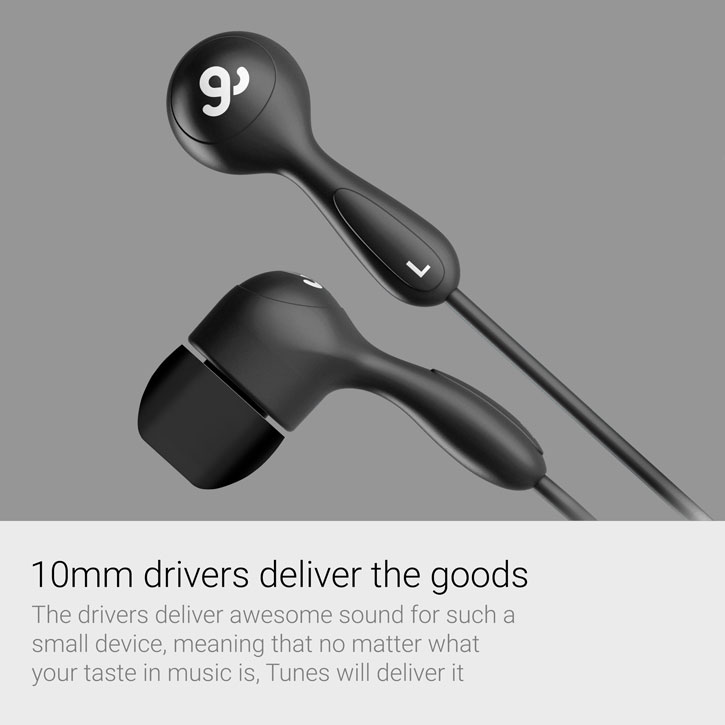 Features noise-isolating technology
The GoGear Tunes earphones feature advanced noise isolating technology in order to filter out ambient noise from the outside world, allowing you better audio clarity. This doesn't mean you won't be able to hear anything else and there are many important safety reasons why you wouldn't want to, but in most cases you'll get to hear only want you want to hear and nothing else. This is especially important when taking calls.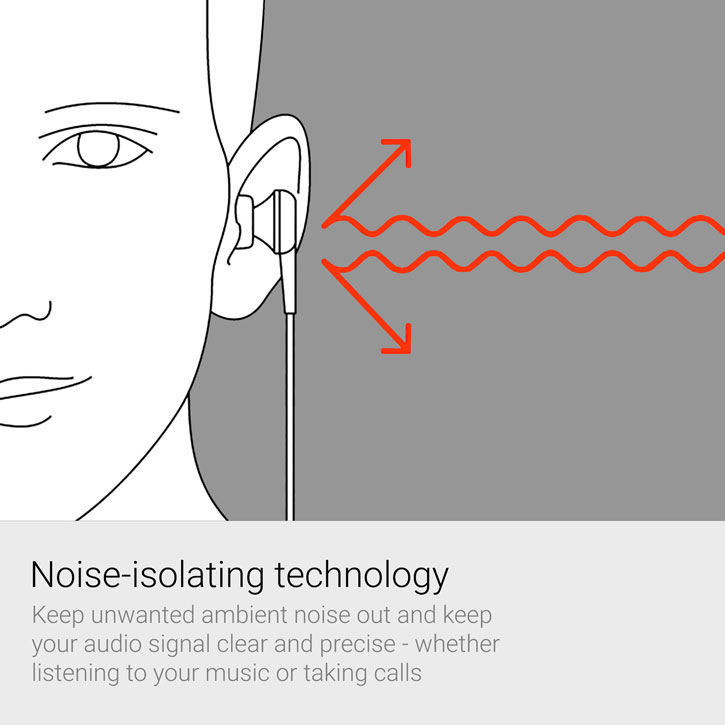 Gold plated 3.5mm connector for superior performance
It's not just a gimmick, having a gold plated connector is proven to improve connectivity and performance. These awesome earphones feature this too. It looks great but, more importantly, it works! When it comes to performance, these earphones have the midas touch.
Built-in one-touch controls for music and calls
Operate your music selection as well as answer or end phone calls all from the built-in remote. Simply select from the controls that exist in the comfortable and easy to reach location right on the cable, adjusting your music playback and answering that all important phone call. There's an in-line mic on hand to help with calls too.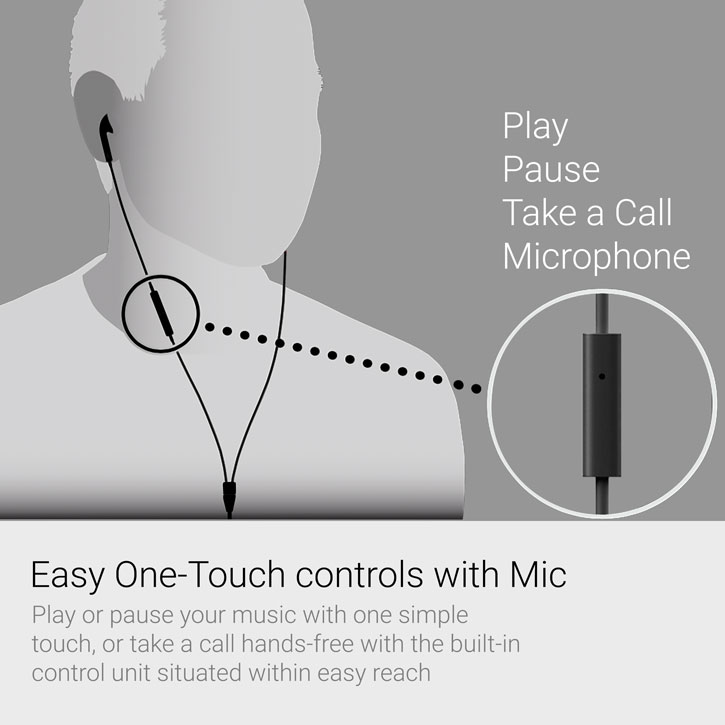 Includes non-slip buds in 3 sizes for the perfect fit
Included in the pack of these earphones are non-slip silicone earbuds in 3 different sizes (small, medium and large) designed to give you the the best possible earphone fit without coming loose. Not only will this provide maximum comfort, but also ensure the ultimate in sound quality.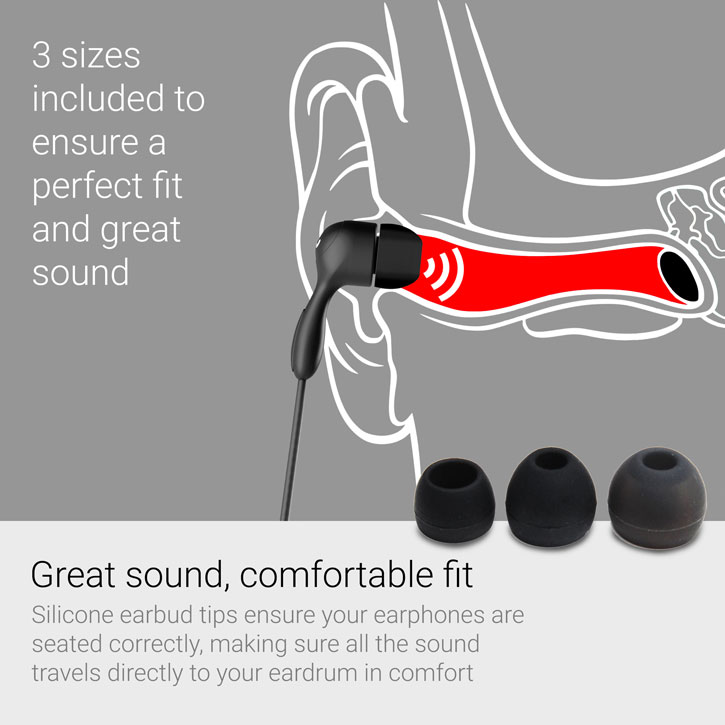 Compatible with any phone, music player or other device with a 3.5 mm audio connector
Fully compatible with any audio device with a standard 3.5mm stereo jack, the GoGear Tunes earphones are fully compatible with any smartphone or music device which support a 3.5mm aux output.
Please Note: For devices without an integrated 3.5mm headphone port, an adapter may be required.
Technical Specifications:
Speaker Size: 10mm
Frequency range: 16-20,000Hz
Sensitivity: 96dB
Impedance: 32 Ohms (

±

15%)
Cable Length: 120cm (4ft)
Jack: 3.5mm gold plated
Average rating 3,7 given by 6 customers | Napisz recenzję
Derek
Sydney
15 Listopad 2017
Excellent performance and great value
I purchased these on a two for the price of one deal. They are the most comfortable earphones I have ever used. They perform well, the noise cancelling is very effective and they were terrific value
Translated from English
0 out of 0 found this helpful
Did you find this review helpful?
---
Ben
Adelaide
15 Listopad 2017
Average at best.
So... noise isolating? ah no. They lack base, have too much high end and the microphone is rubbish. Overall pretty poor sound production. The stock Apple or Samsung ear buds are orders of magnitude better. The Samsung with the silicone pieces block more noise... 2/10.
Translated from English
0 out of 0 found this helpful
Did you find this review helpful?
---
seb
Australia
8 Październik 2017
Save your money
Save your money and get something elsa
Translated from English
0 out of 0 found this helpful
Did you find this review helpful?
---
Theo
Melbourne,Australia
8 Październik 2017
Seem to work as advertised
Seem to work as advertised using the appropriate ear tips.
Translated from English
0 out of 0 found this helpful
Did you find this review helpful?
---
Denis
Roselands NSW
30 Lipiec 2017
Great Product
Great purchase from a equally great supplier.
Translated from English
0 out of 0 found this helpful
Did you find this review helpful?