Dodatkowe informacje
High quality Tri Spinner design
Featuring a metal frame surrounded by sturdy ABS plastic tri spinner design that is perfectly balanced, this fidget spinner is ideal to keep you spinning for years to come. The three outer discs not only look and feel great, but also aid spinning superbly.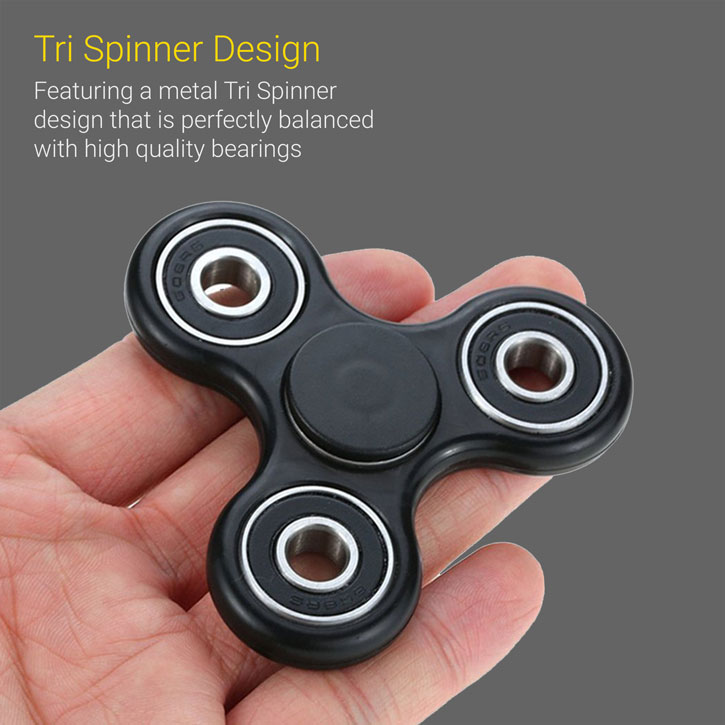 Smooth ball bearing action for super-long spins
With high quality smooth ceramic ball bearings inside, you can rely on this spinner to spin for ages. The beautifully aligned parts allow for super-slick cyclic frictionless action that will amaze your friends, family or colleagues. Allow for a few days or weeks of use for optimum speed. They're good to go, yes, but they'll only get better with time and practice.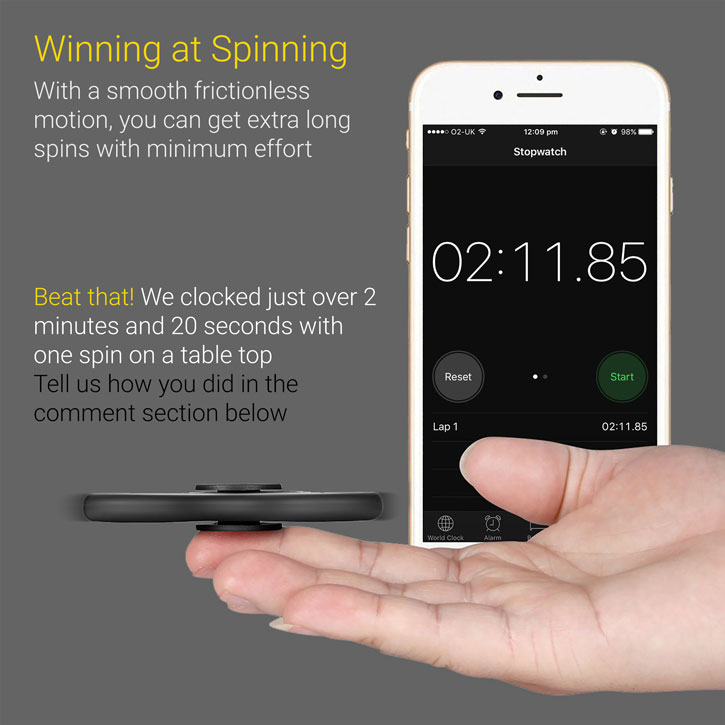 Proven to aid anxiety, stress and other issues
Not just a hot new craze, these fidget spinners are known to help with anxiety, focusing, autism, quitting bad habits and relieving stress.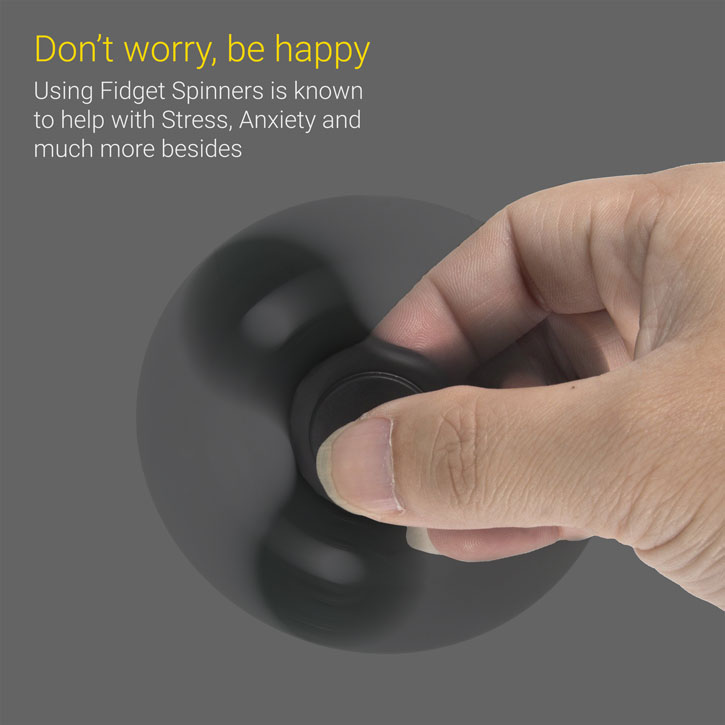 Sturdy, compact build, perfect for travel
Bring your spinner to a friend's house and share in the fun, or pack this nifty gadget into a suitcase or backpack for a trip. The super-sturdy build quality means damage in transit is extremely unlikely, while packing into a bag, pocket or your luggage is easy and safe.
Excellent gift idea
Need a great gift idea for friends or family member? This gadget is perfect as a present for someone you love and an ideal option for all ages and persuasions. It doesn't require power and is insanely addictive.