Dodatkowe informacje
3-in-1 cable for charging Micro USB and Apple devices
The vast majority of devices currently on the market use either a Micro USB, Apple Lightning or Apple 30-pin connector. Stay equipped for any charging situation with this 3-in-1 cable, which includes all three of these connectors - so no matter where you go, you'll be ready to bring your smartphone, tablet, iPod or other Apple / Micro USB device back to life.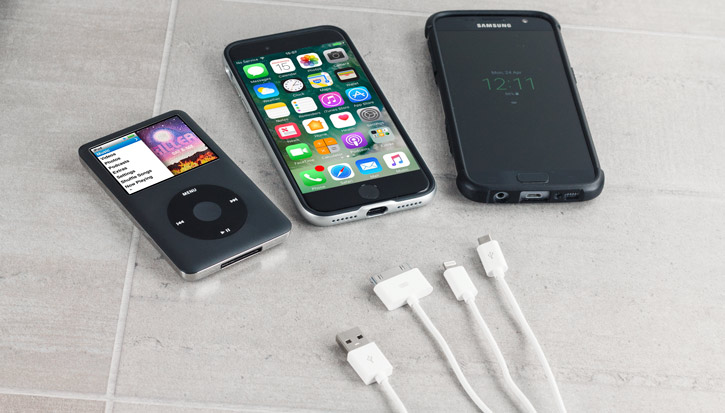 One cable to charge all your electronics
If you're visiting a friend's house and they need you to bring a cable - or if you've got multiple devices such as iPods or e-readers - you've probably experienced the frustration of making sure you have all the right cables. This handy 3-in-1 wire eliminates the need to remember multiple cables, freeing up space in your backpack or pocket and giving you less to remember.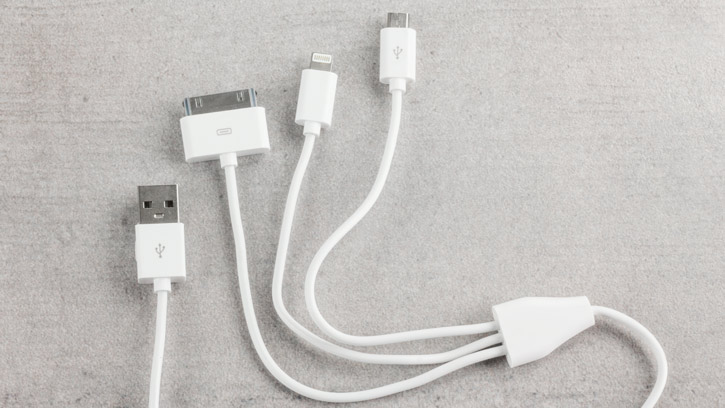 Simultaneously charge devices on all three heads
Why interrupt that great book you're reading, or that series you're watching, for a dead device? This cable allows you to simultaneously charge 3 devices - whether you're making sure everything's ready for the morning or just giving a quick emergency jolt to your phone, this cable has something for you.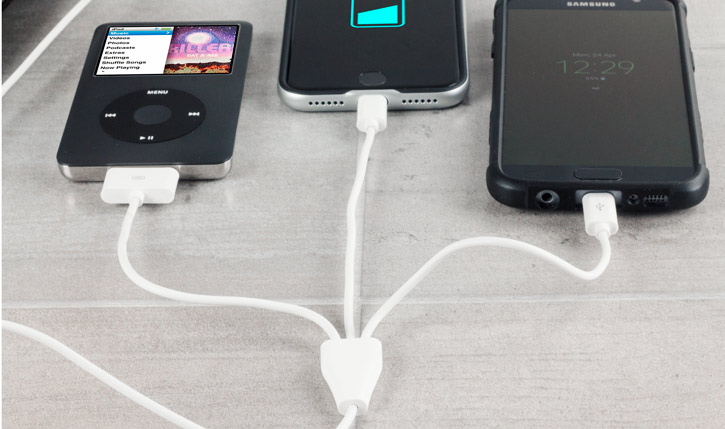 1 metre length is perfect for any situation
Getting your cable to connect behind sofas, under desks and near plug sockets can be difficult without the correct length. 1 metre is just the right amount to connect to those hard to reach locations, but short enough to carry in a pocket or backpack when on the move.