Macally Universal Phone Cup Holder Mount
Numer seryjny produktu: MCUPXL
Numer produktu: 55862
Keep your phone close at hand and safely in view while driving with the Macally adjustable cup holder mount.
"At Last!!"
"Excellent product"
"Useful"
Most useful customer reviews
adrian Jex
Suffolk
Apple iPhone 6
1 Kwiecień 2017
At Last!!
I'm sick and tired of phone holders that fall off dashboards, refuse to stay stuck to windscreens or glass and those that simply don't work at all. This piece of kit does exactly what it's supposed to although you may find that cup holders in some vehicles are not in the best viewing position. For my Fiesta it's just perfect sitting behind the handbrake lever.
Sue Warren
Daventry
Macally universal phone cup holder mount
28 Styczeń 2017
Excellent product
Needed a phone holder for my mini cooper that was quick and easy to fit but which didnt sit on dash or windscreen as can obstruct view. This firs the bill perfectly and because of flexible neck and seating in cup holder can get a good position without obscuring switches and gear stick. Would recommend and as always delivery was quick.
suzie whaites
Lincoln
iPhone 6
2 Styczeń 2017
Useful
Have a mini & fits perfecting into the cup holder as minis arnt the greatest design for mobile phone holding. Useful & good value compared to other similar products on the market.
21 Recenzje
|
Napisz recenzję
---
Dodatkowe informacje
Adjustable design is compatible with any devices between 44mm to 105mm
Featuring an adjustable grip, the Macally mount, allows you to safely and securely position almost any phone within your car. Perfect for keeping your device in an optimal position. The mount also allows you to use the holder with or without a case, ensuring no time is wasted removing cases from your device.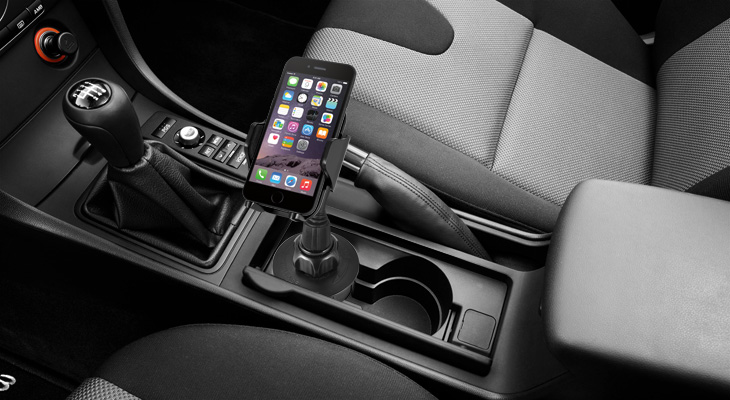 Hassle free quick installation
The Macally universal phone cup holder mount features an adjustable base which fits effortlessly into most car cup holders. No need for fiddly screws or un-reliable suction mounts with this cup holder mount from Macally.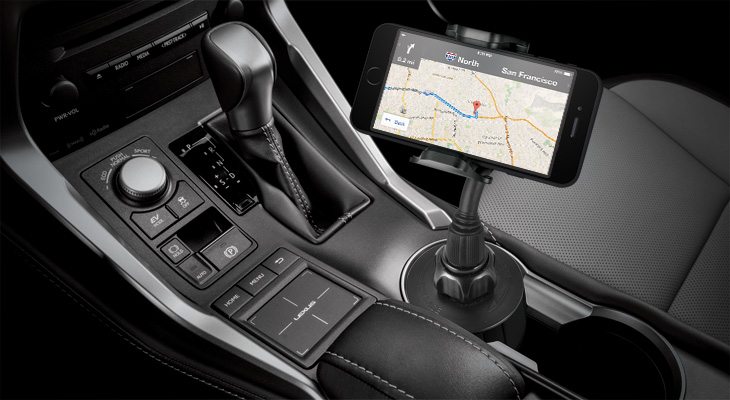 360º degree adjustable rotating joint and flexible bending neck for optimal viewing angles
The Macally cup holder mount features a flexible neck and a 360º adjustable holder which allows you to position your phone in a comfortable position for you or others to view it whilst you are driving. This is perfect if you're using your smartphone as a sat nav.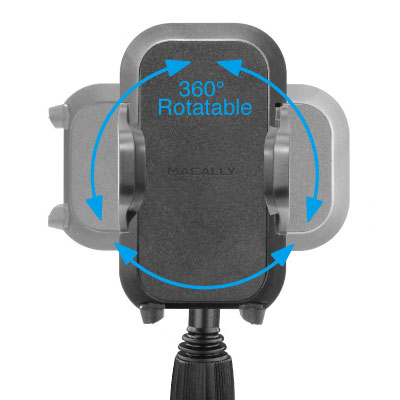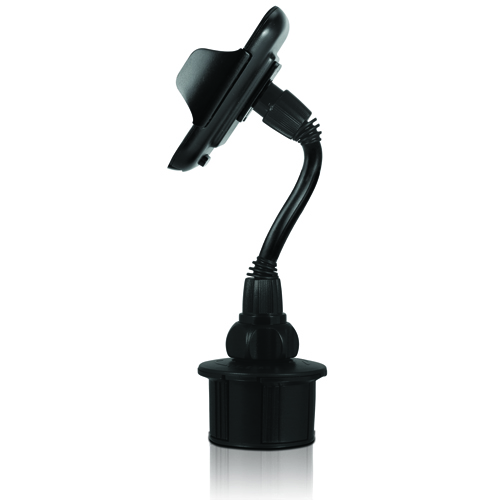 Soft holder grip
The soft holder grip featured on the Macally cup holder mount, ensures your device is protected from being scratched.