Most useful customer reviews
Mark Trist
Yapton
Samsung Galaxy A5 (2017)
7 Lipiec 2017
Works great
It does what it's supposed to do
12 Maj 2017
Excellent product
The car charger is very good charging whilst i playback music in the car. Fast charging port is excellent Very pleased so far
Jay FitzGerald
STROUD
Olixar-triple-usb-super-fast-car-charger-5-2-amp
18 Kwiecień 2017
Great Gadget
Such a usefull in car gadget that can charge 3 devices at the same time, Excellent service/delivery too.
84 Recenzje
|
Napisz recenzję
---
Dodatkowe informacje
We all love our technological items be it phones, tablets and other mobile devices. When travelling in the car though, keeping all of these fully charged can be a challenge - but not now...
Introducing the super fast and powerful, Olixar 3 Port 5.2A Car Charger - the only in-car charging accessory you will ever need!
Charge 3 devices at the same time
Ensure all of your devices are fully charged when you arrive at your destination with the Olixar 3 Port Car Charger.
Featuring not one, not two, but an impressive three USB ports for all of your in-car charging needs.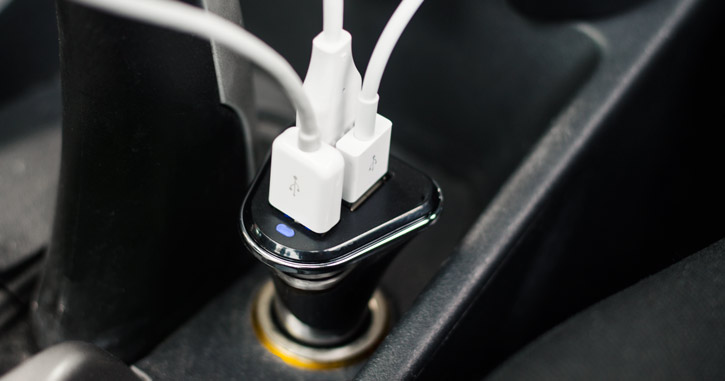 Connect your smartphone, a tablet and still have a free USB port remaining for another device, which may include your sat nav. Enjoy the versatility of 3 USB ports for simultaneously charging 3 devices.
5.2 Amps - Rapid charge technology
Not only can you charge 3 devices at the same time, but this Car Charger also features rapid charge technology.
Your smartphone can charge at super fast rates, possibly even faster than the supplied mains charger that came with your device.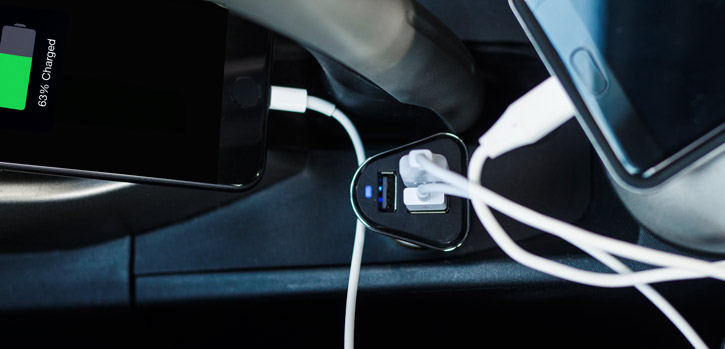 This Olixar charger is also suitable for even the most power hungry devices including tablets due to its staggeringly powerful 5.2 Amps total output!
Charges any USB powered mobile device
Using your existing USB charging cables, you can plug your USB charging compatible device into the Olixar car charger for extra juice. Never be without power, so you can make that important phone call or for power intensive location apps including using your phone as a sat nav.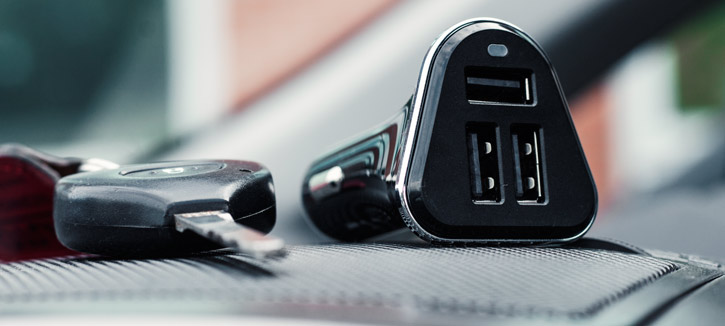 Intelligent Charging technology
With Intelligent Charging (Smart IC) technology, the Olixar Super Fast Car Charger can assign the correct amount of power to your smartphone or tablet without damaging your device. This also means you don't need to know which port is intended specifically for more power hungry tablets as the Olixar Super Fast Car Charger will do all the hard work for you, no matter which port you select. Select any port you wish, it really is as easy as that.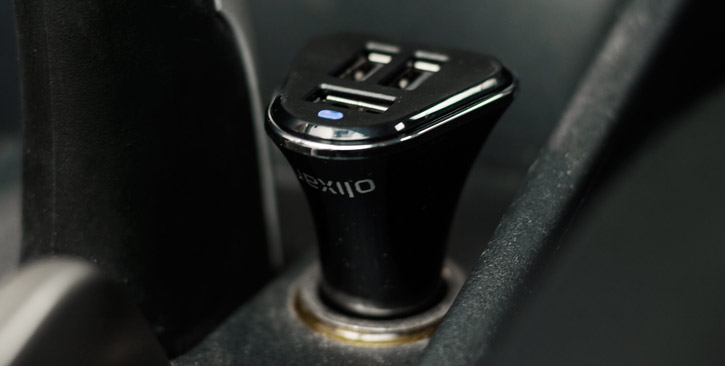 Compatible with 12 or 24 volt sources
The Olixar Triple USB Super Fast Car Charger can alternate between 12 and 24 volts, so you can easily use it in either your car or a lorry.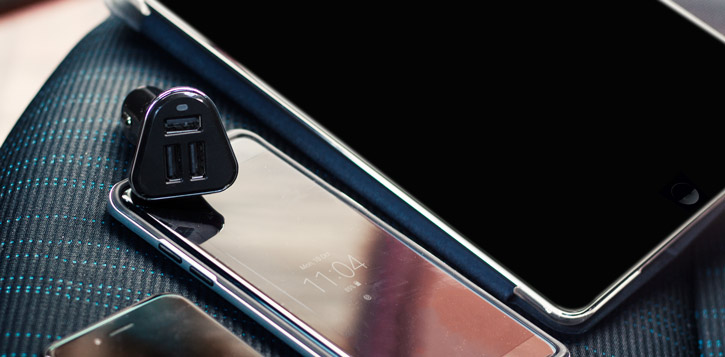 Specifications
Rated Output: 5V 5.2A (26W)
Cable not included
12 and 24v Compatible